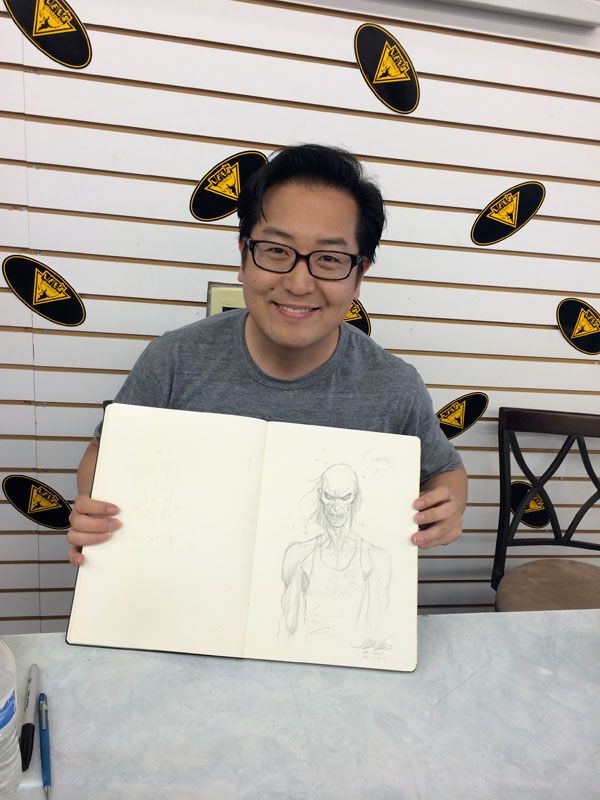 I had a great time hosting Frank Cho here on Friday, May 16th. I got to talk to Frank quite a bit, since I drove him from and to his hotel in San Jose. I found him to be a terrific guy. He's very friendly and open, and a terrific storyteller.
He was incredibly generous with his sketches. He did free sketches for everyone who asked! This is quite rare for artists to do this, especially famous artists like Frank. I bet lots of people will be kicking themselves if they missed it. Make sure to plan on attending the next great Lee's Comics event. If you don't, you never know what you'll miss!
Frank generously signed all of his books for us, so stop by our Mountain View store and pick up a signed copy of one of his great books at no extra charge, while they last.
Check this page to find out about the next exciting Lee's Comics event!