Here's one that tickles my funnybone. It's the unpublished art for DC's Laurel and Hardy #2. #1 is very hard to find. It came out in 1972.
I like this cover because the boys are in perfect character; getting in way over their heads as usual. Too bad this one never came out.
I got this cover off the
CGC boards.
Follow the link to the "Guess the Cover" contest. I was lucky enough to guess this one. Here it is gang: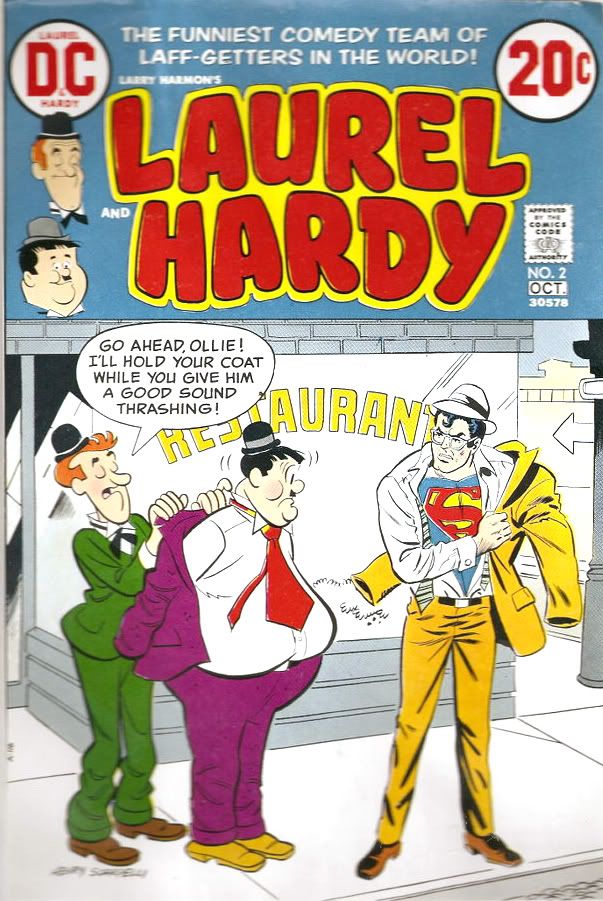 What comic book covers do you find funny? Send them along to
Lee@Lcomics.com
, and we'll post them here.