My friend
Oscar Benjamin
is the official photographer for the Wonder Con. Most every year he has stopped by the booth and taken a picture. If you like Oscar's work, you can contact him to cover your own special events. So here, then, is a look at yours truly over the years. Sorry about the repetitious subject matter. Hopefully Grandma will like it.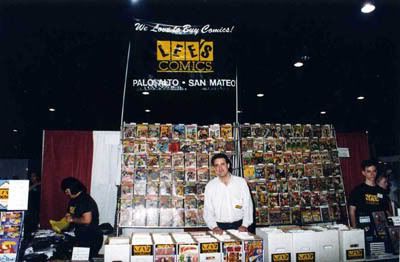 Here's the Lee's Booth from 1994. You can see Rita to the left. She was our manager for a while. I forgot the name of the guy on the right, but he was a good worker.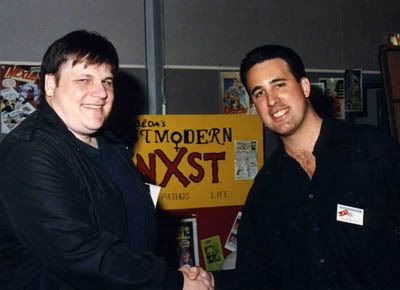 1995. Here's my friend James Hudnall, an excellent writer. He visited the store around this time along with a trio of folks that were practically unknown at the time: Brian Bendis, David Mack, and Greg Horn.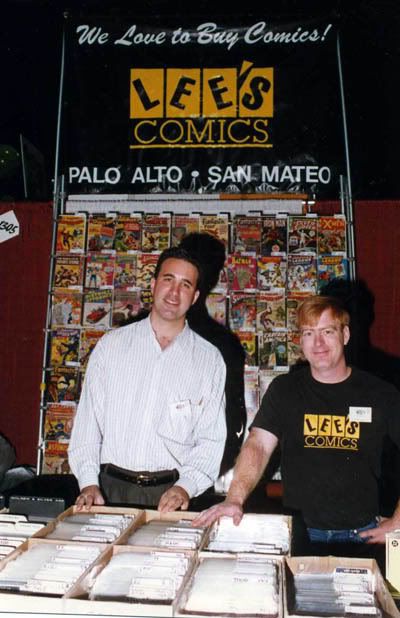 1996. With Mark Crane.


1997. With Alberta Severino from Bud Plant. You can see Clayton Ikler in the booth.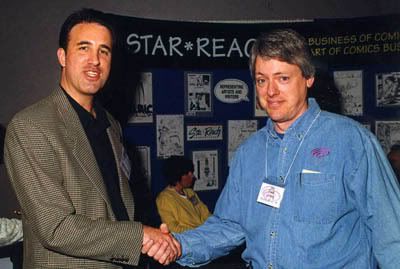 1998. With Joltin' Joe Field of Flying Colors fame.


1998. With famous comics editor Bob Schreck.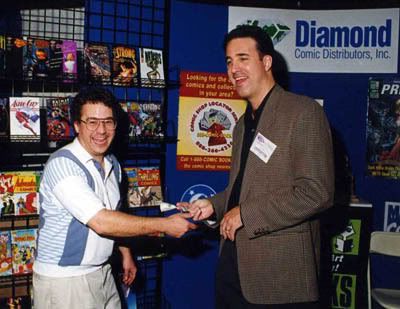 With my buddy Dave Hawksworth at the Diamond booth. I heard that Dave recently fell ill. I hope he's getting better.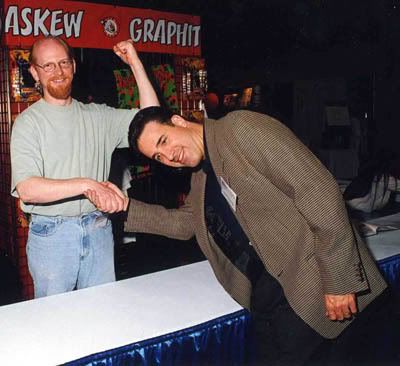 1998. With Art Adams. The sands of time have obscured exactly what we were doing in this picture.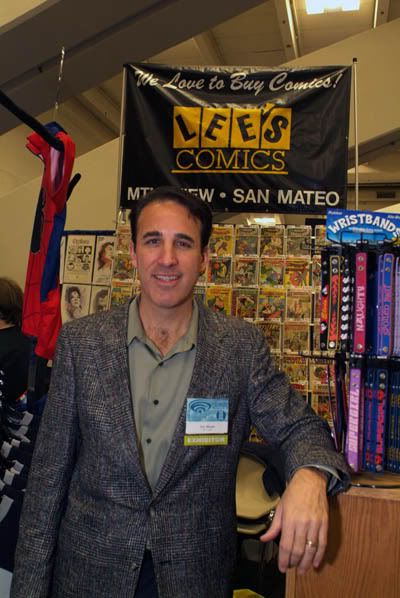 2007. Skipping Ahead a decade or so.